2022-12-25
joining
#T

e

amCut
–
w

e

e

k
2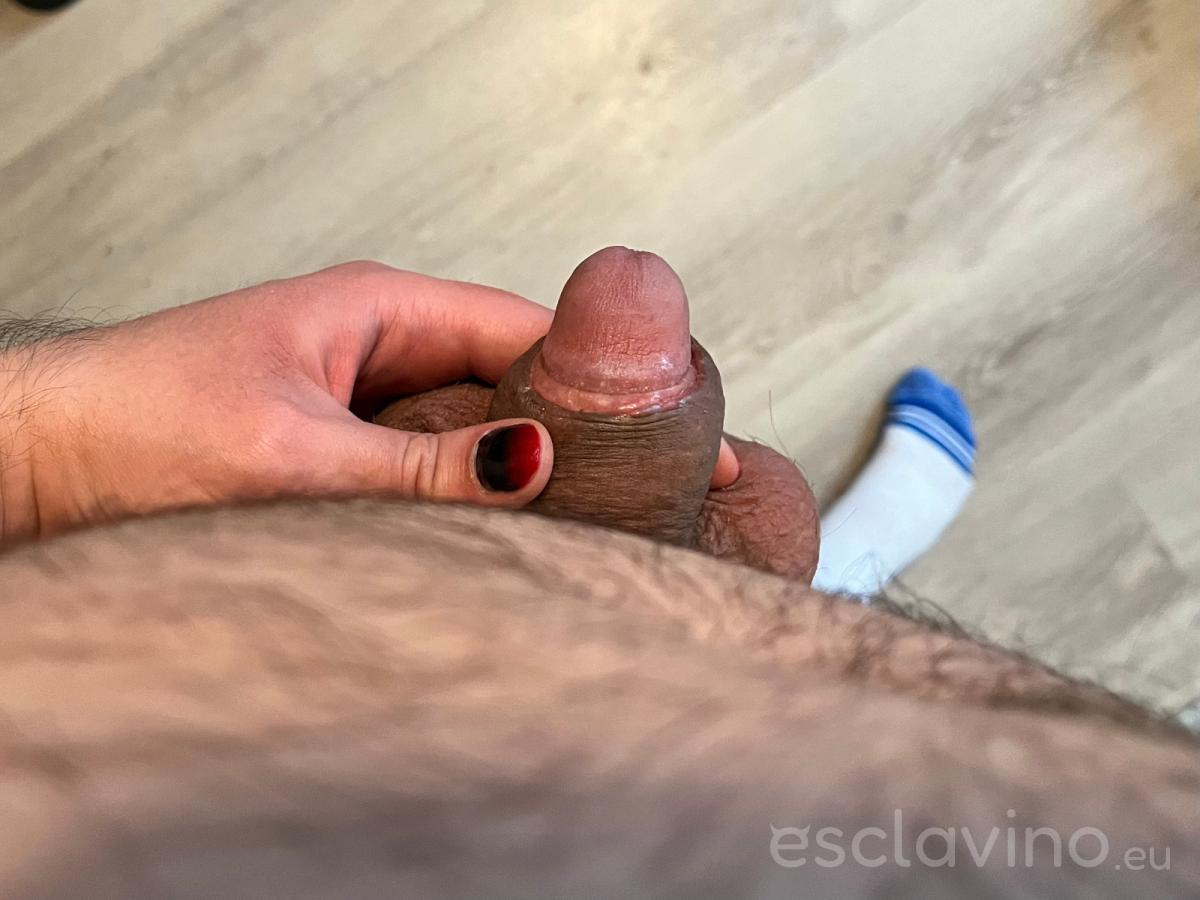 it's been two weeks since my circumcision, and i'm very happy with the results and the healing thus far 😍
swelling is still there, but way smaller than in the first week. erections are painful and making me anxious 😅 it doesn't get hard all the way, so i'm enjoying how small it looks. here's pics from day 8 and day 10: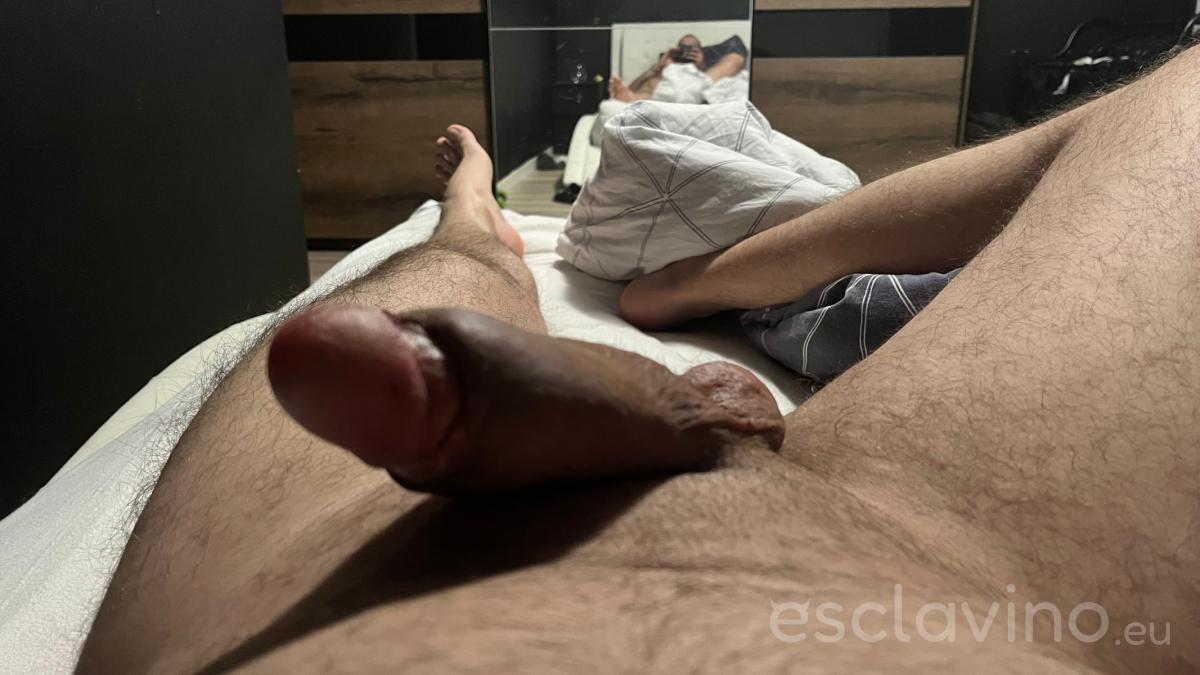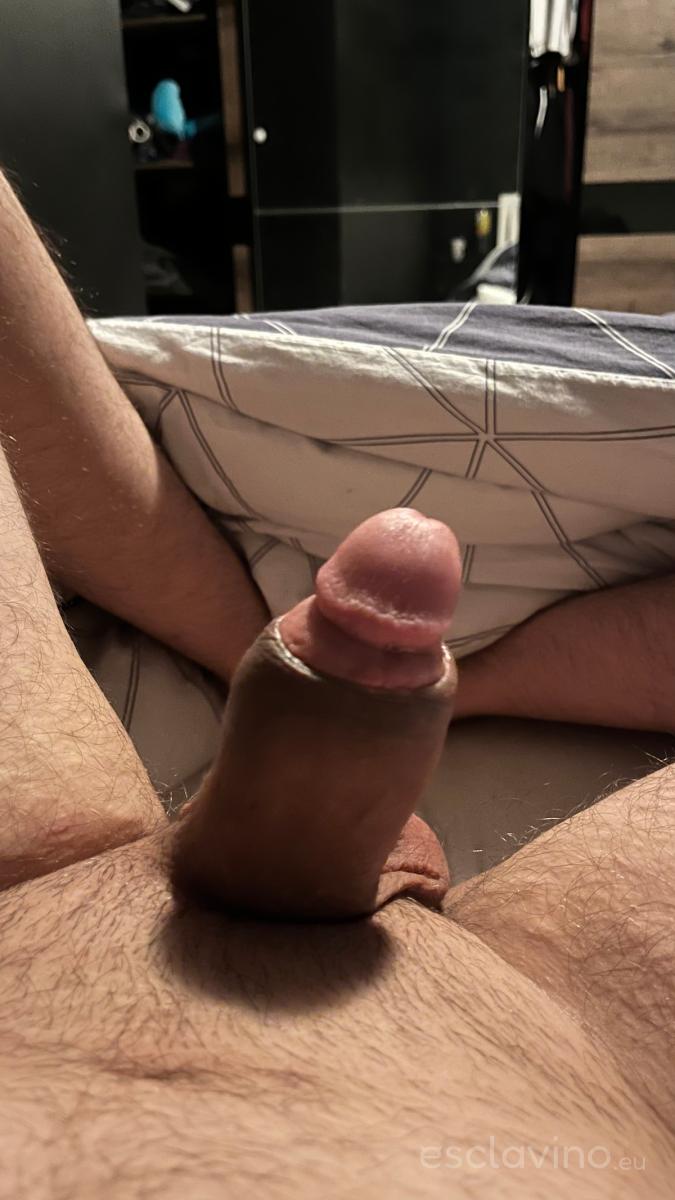 on day 11 i tested a hypothesis… since my clit usually goes limp as soon as my prostate gets stimulated, i could probably safely masturbate anally without getting hard or hurting myself. and indeed! with my clit safely in a tight jockstrap and remaining limp, i was able to have the most intense anal orgasm so far 😍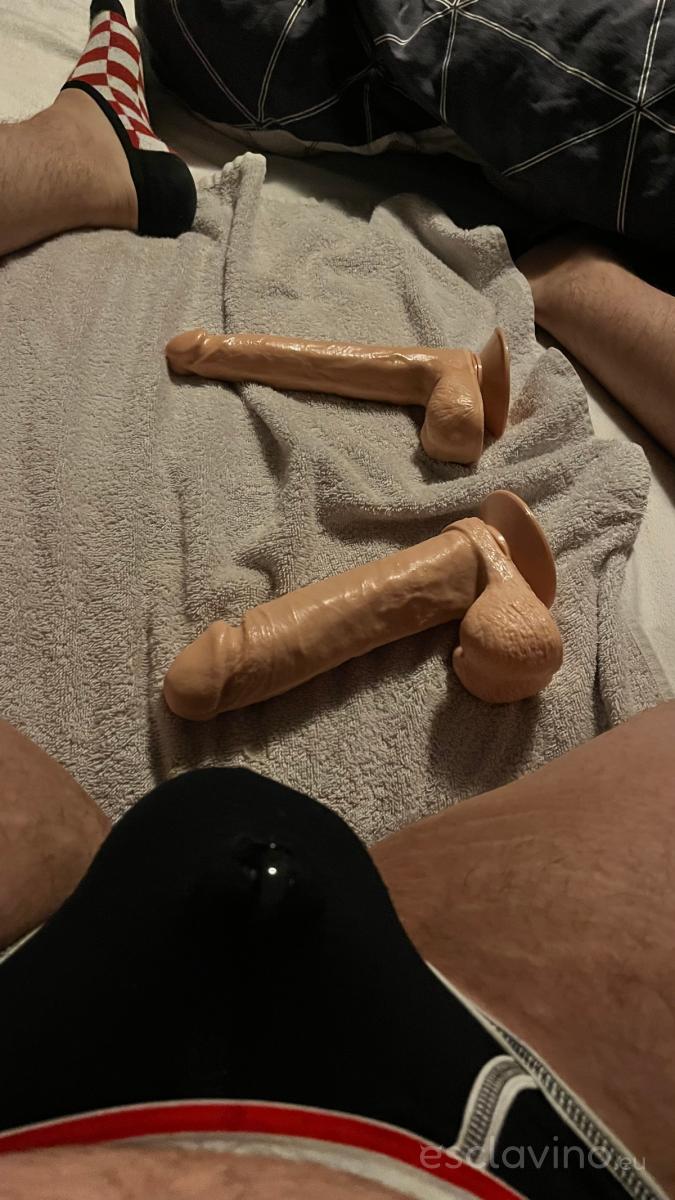 healing seems to be going well, except for the frenulum area and directly to the right of it, where it's still sore and there's still tiny drops of blood appearing every day. i guess that area just needs i little more time.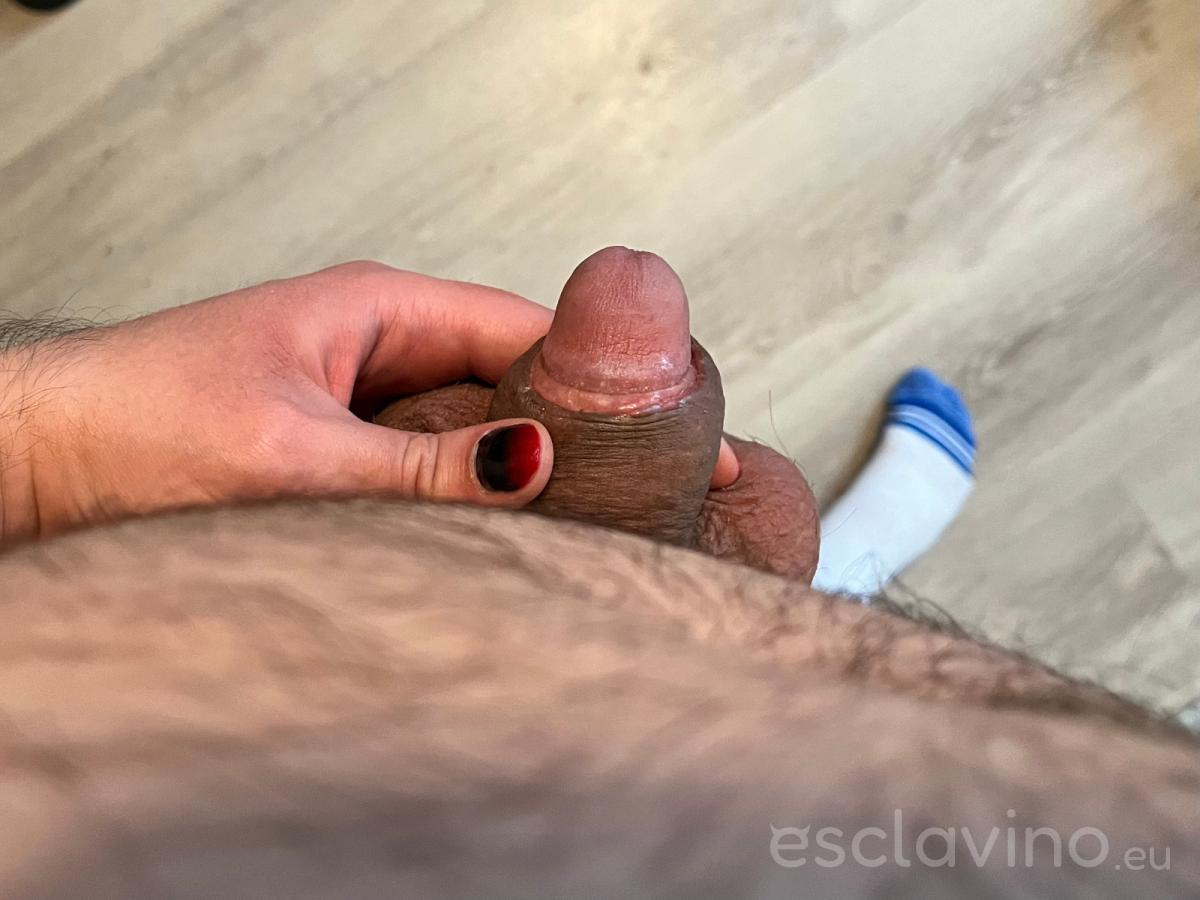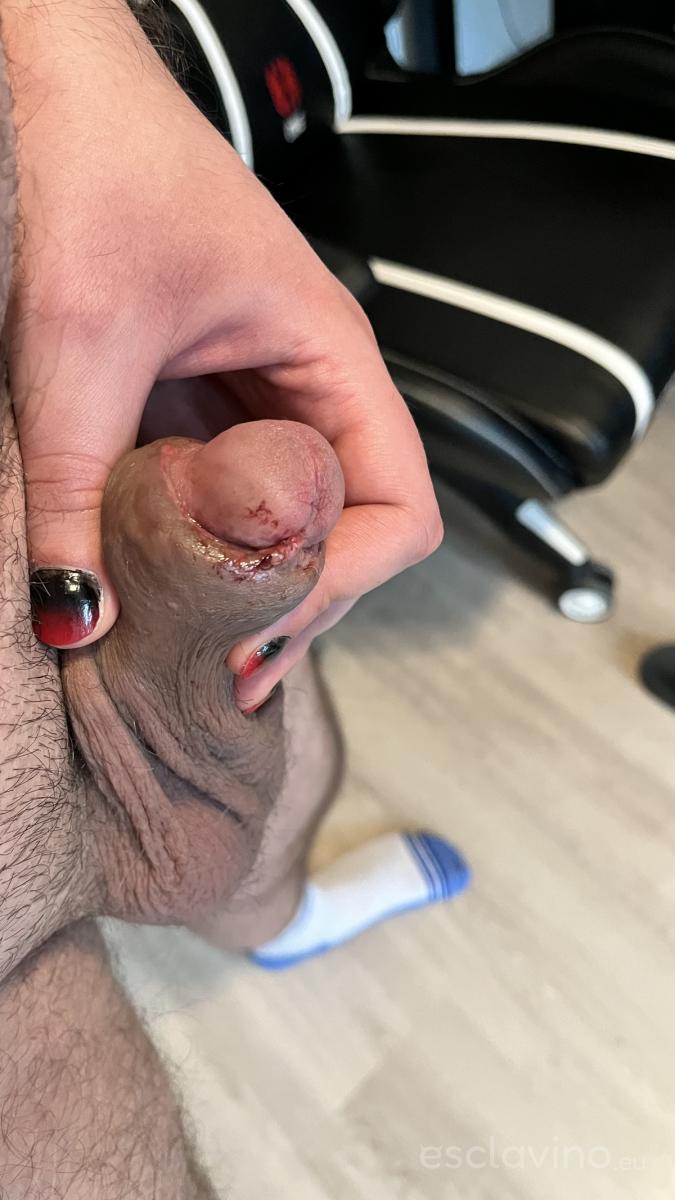 what i'm more concerned about when it comes to the frenulum, is that it doesn't seem to be removed at all? it's probably swelling and sutures that make it seem like it, but still… i totally forgot to discuss the frenulum with the doctor, so he likely just cut it instead of completely removing? oh well, that's on me. i'll see how it looks and feels once its healed, and then decide if i wanna carve out more.
in other news… what really got me extra horny this week was noticing that @circperfection posted a video of one of the last times i jerked off with a foreskin, and he labeled it "This foreskin is now extinct." a beautiful reminder of the irreversibility of the decision i've made 😈
i also noticed this week that after the swelling had subdued and i stopped needing to sit down to pee if i didn't want it to go all over the place, how suddenly clean it got. with a foreskin (especially as long a foreskin as mine was), no matter how much i'd wipe it after peeing, a drop or two would usually go in my undies afterwards anyway… but now? not a single drop the entire week!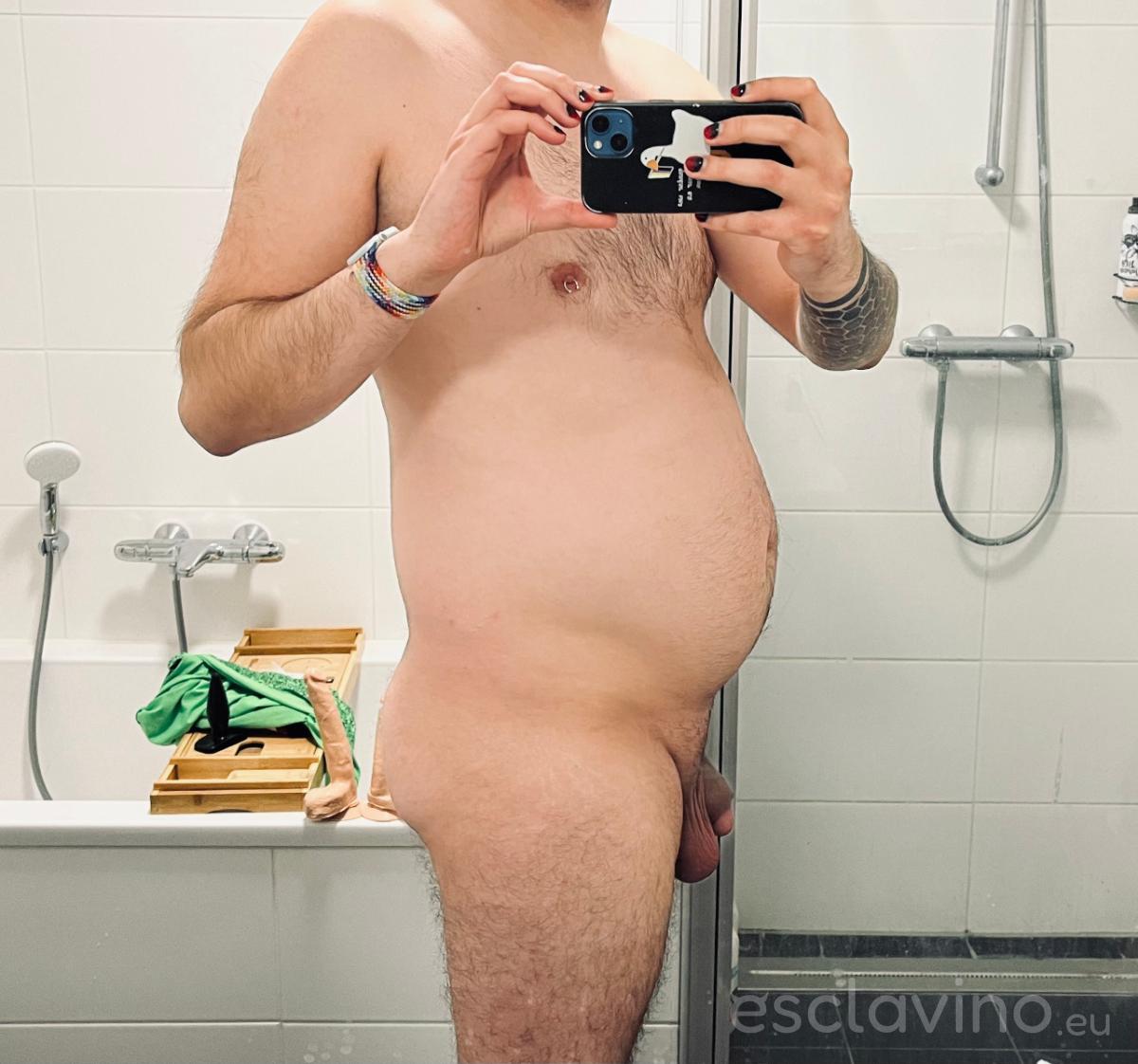 i love how tiny my cut cock looks from this angle 😍 probably not for long though, only while it's so swollen. btw, in that pic i finally hit 105 kg after stuffing myself with holiday food 😊 i just wish that all this new fat went more into boobs, and not just into my belly 😅
but most importantly… the head is already getting desensitised and drier – way faster than i thought! i had assumed that, the second-hardest part of the recovery (after not being allowed to wank) would be getting used to the constant exposure of the head, which normally would drive me crazy. turns out – nope, two weeks seems long enough for the head to just give up on the sensitivity.
at first it would hurt, then be super sensitive with every touch… i was mentally bracing myself for every movement like bending over to pick up things or taking off/putting on underwear. but in the second week i stopped even thinking about that, sometimes i would even forget that i'm cut. it's not even fully healed yet, and it already feels like a new normal 😊