2019-04-25
l

e

t's
talk
about
cons

e

nt
and
r

e

sp

e

ct
in
BDSM
Fun fact: just because someone is submissive, it doesn't mean they have to (or that they will) do whatever you order them to.
Many people tend to think that being a sub means you're just waiting for someone to tell you what to do with your body, and you'll be happy to follow any order they may come up with.
Here's the deal: that thing called "consent" – it applies all the time, to everyone. Male or female, gay or straight, vanilla or kinky, dom or sub: everyone has the right to their bodily autonomy, everyone deserves to be respected and not to be forced or pressured to do things they don't want to.
I know, I know, it's slightly more confusing in the world of BDSM, with people pretending to do things against their will, with people wanting to stretch their boundaries, with the concept of meta-consent etc., etc. But in the end it's really not that different.
Let me explain that that on an example of two dominant guys with whom I had some interactions recently:
This first guy found me on Twitter and simply decided to announce to me that I'm his slave. We had no prior interaction, I've no idea who he was, nothing. What the actual fuck?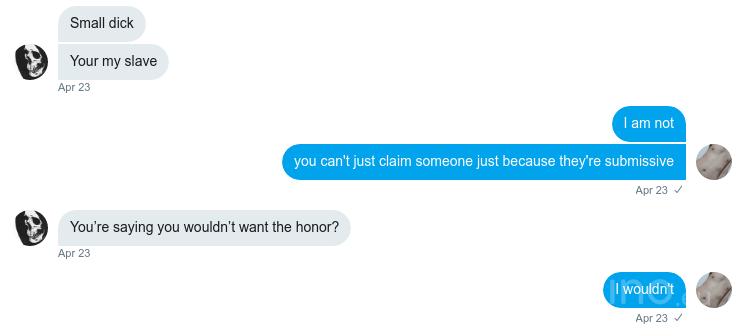 And then, there's the second guy. A master that I met on PlanetRomeo. We talked, we discussed our kinks, we exchanged pics, and we both agreed that we'd like to meet each other.
When we met, he was using me as he wished, and I was being his obedient bitch. But it was all within the boundaries I agreed to beforehand. He even asked me, unprompted, if I'd had enough already, or do I want to continue. I did want to, but some time later when I said that now it is enough for me, he immediately got out of character, helped me get dressed and even cared for how I can get back home.
It was a hot, kinky, hardcore hookup – and yet, it was full of mutual respect and I felt safe there.
BDSM is all about trust. Even if you're into Total Power Exchange and wish to lose all of your autonomy (which I don't), you wouldn't give it away to just anyone, would you? The more freedom you give away, the more trust you need, actually.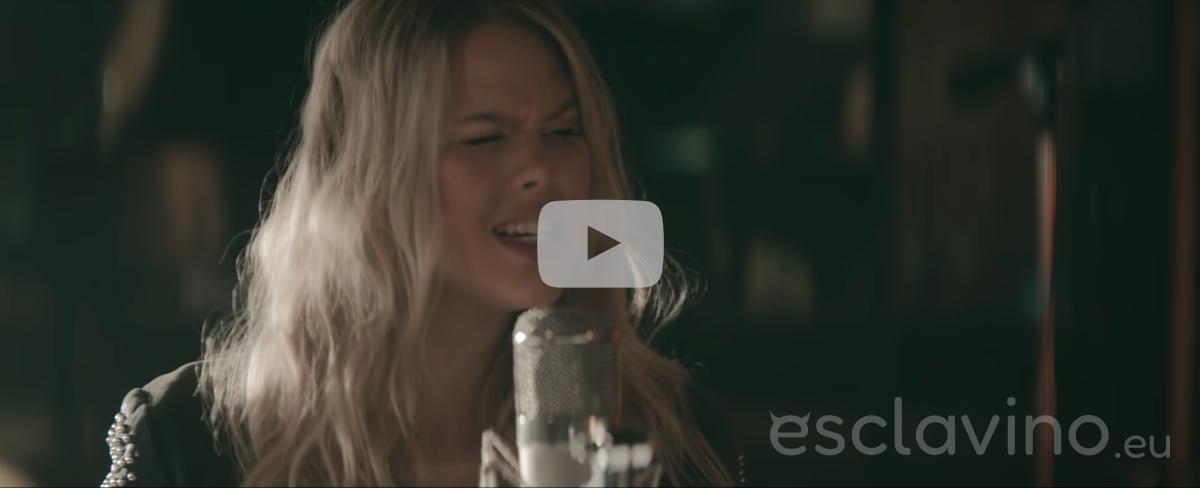 Some people demanded that I became their full time slave, available to fuck and abuse whenever and however they wish. But I like to separate my life from my sex life. I like to have full control over when and with whom I fuck – and how much of that control I temporarily give away. Being a submissive bottom is just a kink, not a lifestyle.
Some people demanded that I shave smooth before meeting with them (or even without intending to meet, they just ordered me to shave, because a slave is supposed to be shaved). But I like my hairy body, hairy guys turn me on. Also, my skin is sensitive, shaving gives me annoying red bumps. And it takes so much time I'd rather spend on other things.
Some people gave me instructions on when and for how long I should get locked in a cock cage. But it's my decision, simple as that. My keyholder helps me persevere in my resolution, but it's my resolution to take. Other people might like being denied orgasms, but I don't. I like denying myself.
I said NO to all of those guys. Because you know what? Subs can say NO too.
Peace! ✌🏼